With the s Pinion Adventure Titanium Bike, we wanted to build an extremely stable and durable touring bike while implementing the latest trends. Pinion gearbox, belt drive, and thru-axle make this titanium bike an almost indestructible all-purpose machine for every situation you may encounter on your way. The s Pinion Adventure Titanium Bike allows a system weight of 180 kg and therefore enough luggage for the next tour around the globe and a few days of self-sufficiency in the desert. Adventure and touring, trekking and commuting - with this bike you do all of them without the usual maintenance headache.
The geometry is adapted to the requirements of riders who spend hours in the saddle. Long chainstays and a flat head tube ensure a relaxed feeling while riding. Thanks to the oversized, butted and ovalized tubes in combination with thru-axles, the frame is extremely stable and does neither flutter at high speeds, nor do the larger frame sizes.
With our optional titanium parts the look, comfort, and low maintenance can be optimized even further.
All attachments that are not changeable quickly, such as the Schmidt lighting system, the DT Swiss rims, and single-speed hub and of course the Pinion gearbox are of superb quality to minimize the maintenance of these critical parts.
Your advantages of the s Pinion Adventure Titanium Bike compared to a custom frame? The frame splitter for the Gates belt and the sliding dropout are already included in the price and you can get the titanium fork for a discount (quick release 500 CHF / 15 mm thru-axle 750 CHF).
The illustrated build of our s Pinion Adventure frame is for visualization purposes. No matter what wishes you have, (almost) everything is possible, just send us an email to info@hilite-bikes.com.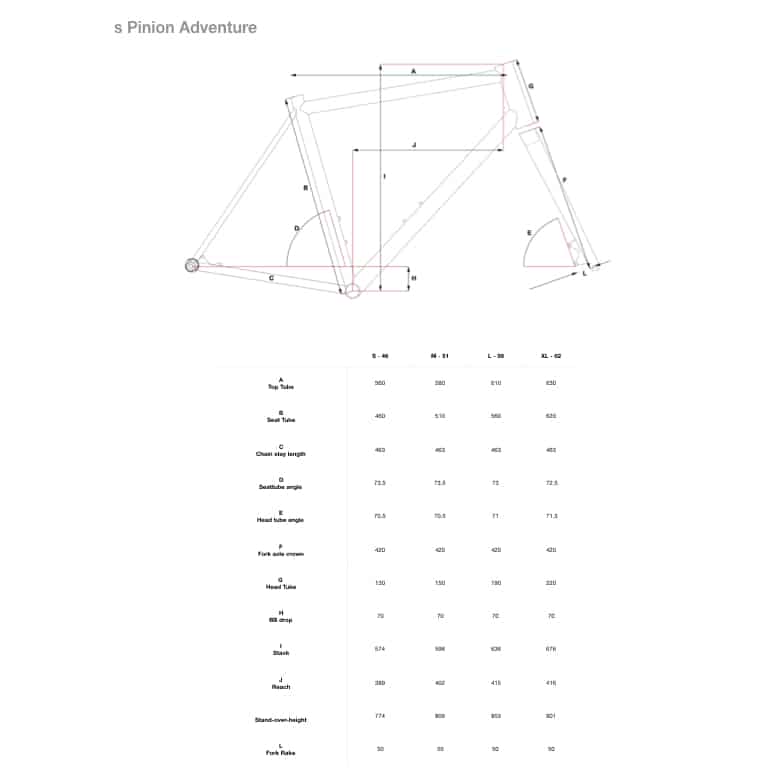 s Pinion Adventure Titanium bike
SKU
s Pinion Adventure Titanium bike