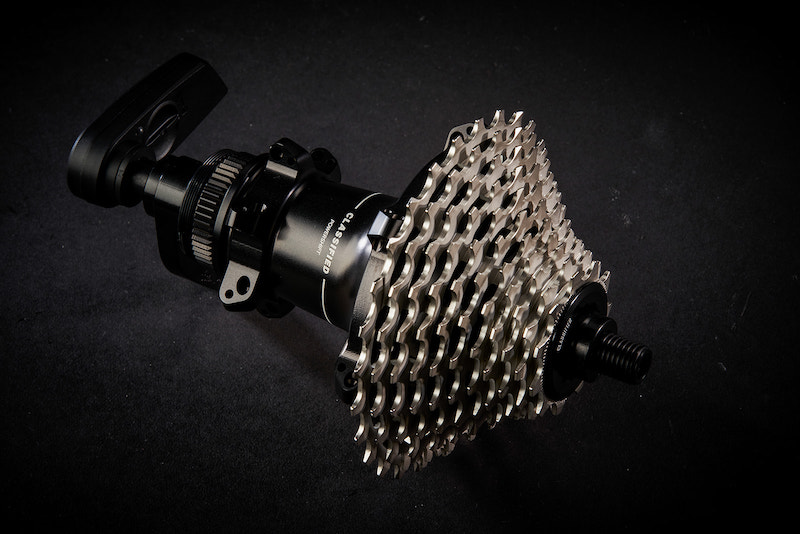 Lightning fast shifting, reduced weight & maintenance, cleaner look - Classified Cycling is changing the way, we think a bike with a 2x10 or 2x11 setup is ought to look like. The Belgian startup developed POWERSHIFT - an electronic planetary gearset positioned in the rear hub that allows you to shift with a classic gear reduction ratio of 0.7.
It is not only replacing the functionality of the front derailleur but will make shifting an ever more enjoyable experience. You can now shift electronically and instantly and under full load without compromising on the gear coverage. The entire system is completely resistant to water and dirt meaning that the current weather situation won't influence material wear or your likelihood to shift gears. Chances of having your chain jumping off the chainring are extremely reduced as well as friction between crankset and sprocket set.
So far one could only get their hands on this trailblazing invention by buying a full carbon wheelset from Classified Cycling, but as the markets are craving this innovation new opportunities are popping up and we are proud to present you our newest partnership with the Belgian brand. This means we can now equip your frame and wheelset of choice with the POWERSHIFT - as a starter we gonna do so for the s Race Road Titanium.
Happy Shifting!