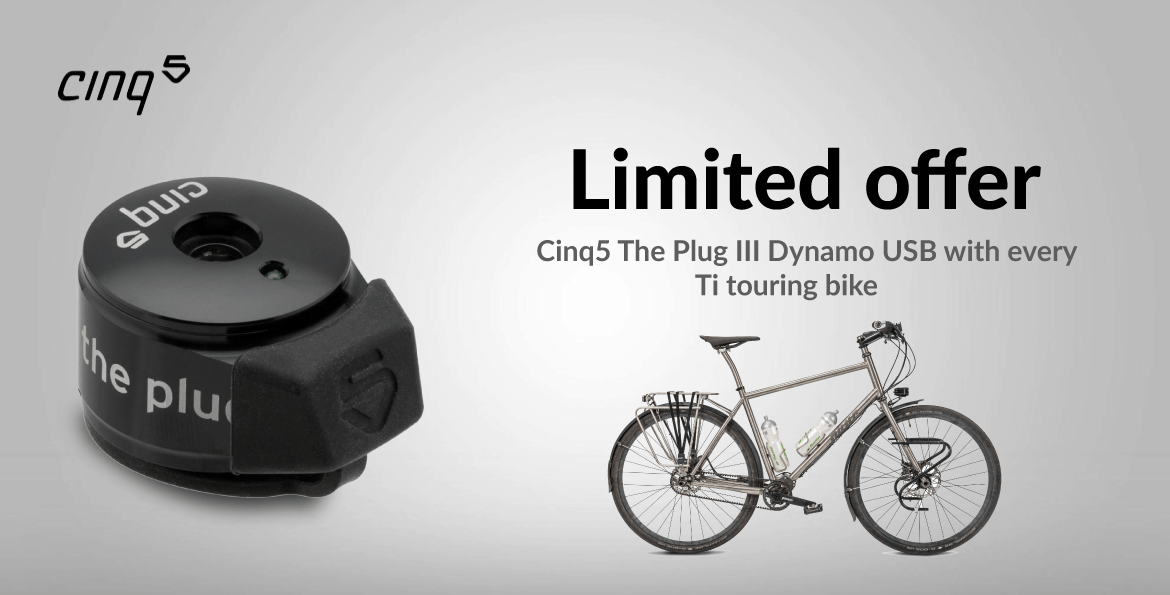 Es het solangs het. Jedes Titan Reiserad (z.B. das s Pinion Titanfahrrad) wird bis mind. Ende Dezember mit einem Cinq5 The Plug III (inkl. Montage) kostenlos aufgerüstet. Voraussetzung ist ein verbauter Nabendynamo.
First come first service. Every new titanium touring bike will come with a free Cinq5 The Plug III USB dynamo adapter. Their number is limited and only hub dynamo is requisite.
Umweltfreundliche Stromversorgung für USB-Geräte über den Fahrradnabendynamo
Der Plug III besticht durch seine Einfachheit. Einzigartig ist die Integration der gesamten Elektronik in der TopCap. Das Gehäuse wird komplett aus Aluminium gefertigt und eloxiert und mit einer Versiegelungsflüssigkeit vergossen, um die Elektronik gegen Feuchtigkeit zu schützen. Das robuste Gehäuse und die Position auf dem Vorbau schützen bestmöglich gegen mechanische Einwirkungen von außen.