Our clean Titanium Pinion E Bike Pedelec with the Gates belt combines the perfect sPinion bike with the extremely silent and powerful GO SwissDrive hub motor. An e-bike Pedelec is enjoying an ever greater popularity with us. The transmission can be selected from the numerous possibilities by Pinion. We recommend the P / C1.19 transmission for the Titan Pinion E Bike Gates with Gates belt.

HILITE Bikes has decided to implement its E-bike concept for the Swiss manufacturer GO SwissDrive. The decisive factor for the rear engine were several: Rear-wheel motors stand for strong acceleration, high elasticity, smoothness and strong power reserves. With a nominal output of up to 500 watts (peak of approx. 1,000 watts) and 45 Nm, GO SwissDrive sets new standards in direct comparison with the motor. In addition, the force acts where it works best, namely directly to the rear hub.

Without detours. And without unnecessary drive wear, perfectly combinable with the Pinion gearbox. The nice thing is that you do not hear the GO SwissDrive engine. With 18 to 25 decibels it is whisper quiet.

Energy recovery and brake protection when driving downhill is another advantage: known as KERS (Kinetic Energy Recovery System) also in Formula 1. Due to the recuperation capability of the engine, the energy released during the engine brake can be converted into electricity and fed directly into the battery. This protects the hands and brake system.

Full system integration: The motor and torque sensor are optimally protected in a highly stable bolted aluminum housing. All motors have an integrated controller, in which the torque sensor works contactless, maintenance-free and without external sensors. It is brushless and has a low no-load resistance.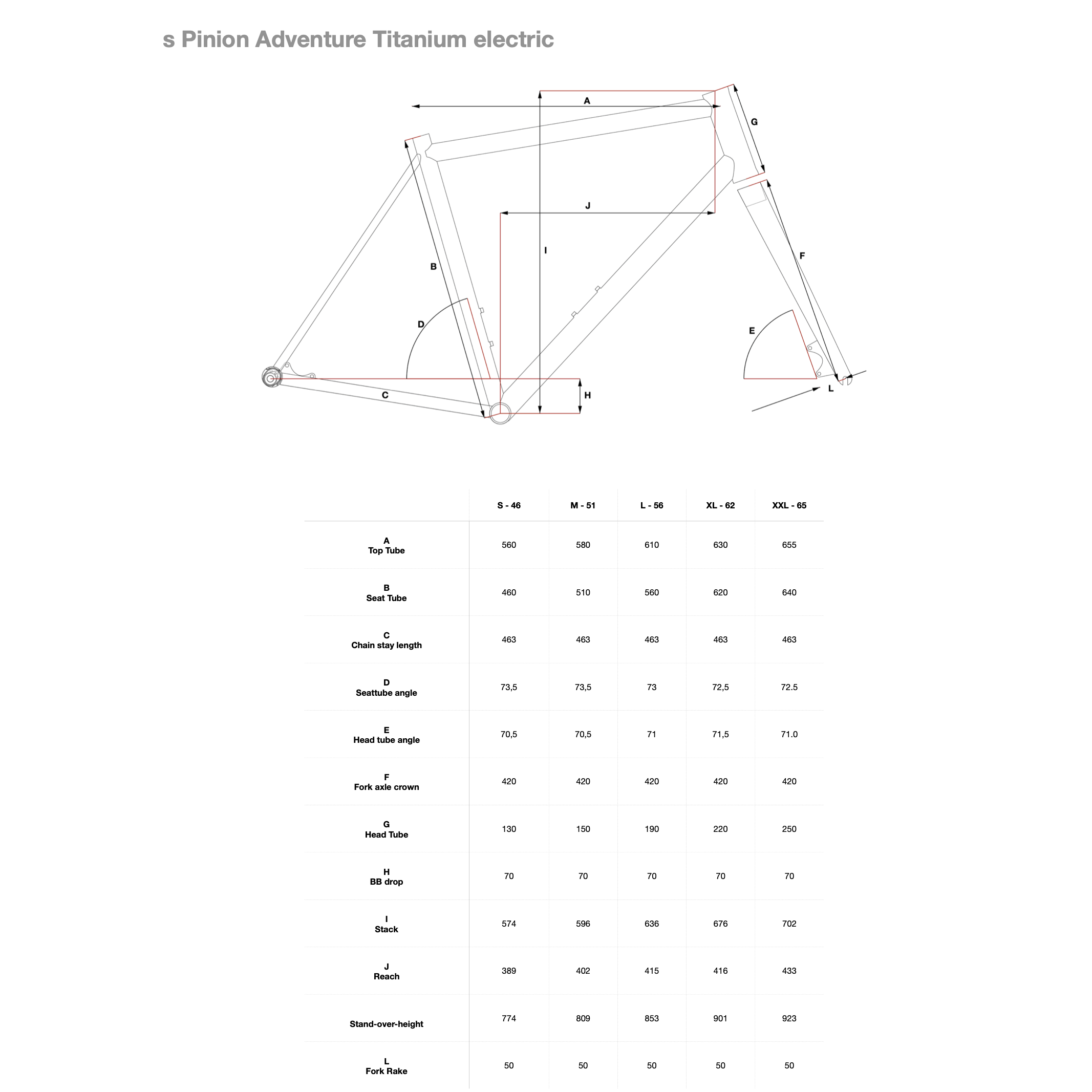 s Pinion Adventure Titanium electric Bike
BOX AND GATES CDX BELT, THIS E-BIKE PEDELEC IS EXTREMELY DURABLE AND RELIABLE.
Our clean Titanium Pinion E Bike Pedelec with the Gates belt combines the perfect sPinion bike with the extremely silent and powerful GO SwissDrive hub motor
SKU
s Pinion Adventure Titanium electric Bike